Sheriff Officers and Messengers-at-Arms
Covering Scotland and the Isles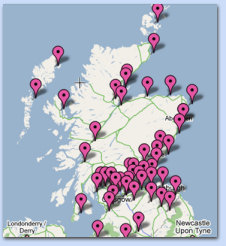 The Sheriff Officers and Messengers-at-Arms firm of John Campbell was established during April 1991 having its headquarters in Hamilton near Glasgow. Our offices are in close proximity to the Sheriff Court and provide easy access to Glasgow and Scotland's motorway network. Our Managing Partner, John Campbell is a Past President of the Society of Messengers-At-Arms and Sheriff Officers.
We at John Campbell take a great deal of pride in our business. We recognize the most important parts of our business; THE CLIENT, our INTEGRITY, our QUALITY SERVICE and OUR SUPPORTING MANAGEMENT SYSTEM.
It is our policy and practice to act immediately upon receipt of instructions from our clients, within the confines of the law of Scotland, and to complete all instructions in a diligent and expeditious manner, paying particular attention to accuracy and presentation of all documents and information. Our aim is to always exceed our clients' expectations in all respects.
Messengers-at-arms & Sheriff Officers
In Scotland, Messengers-At-Arms and Sheriff Officers have exclusive rights to serve, process and to enforce Court Judgments or Orders, irrespective of the country of origin. They alone are domestically authorised to serve such documents according to the Law of Scotland.
Our Messengers-at-arms & Sheriff Officers Service Information >
Financial Recovery Services
Recovering debts and property can be an expensive and frustrating business for creditors. With this in mind, we have designed a recovery strategy and reporting system to keep expense to a minimum, remove some of the frustrations for creditors and bring matters to a conclusion as swiftly as possible.
Financial Recovery Services Information >
Investigative Services
A team of modern professionals providing the following services throughout Scotland... Tracing missing persons, Credit card recovery, Surveillance, Repossession, Matrimonial Enquiries, Company searches and much more...
Investigative Services Information >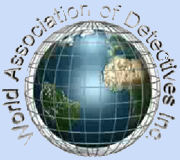 World Association of Detectives Incorporated WAD
The International Association for Private Investigators and Security Service Organizations Since 1925



Society of Messengers-At-Arms & Sheriff Officers (SMASO)
This Society, established in 1922, is the only organisation which represents the interests of Scottish officers of court and acts as a channel of communication between officers of court, the legal professions.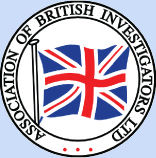 The Association of British Investigators
The leading professional team, trained, reliable and committed,
to provide a best value quality service. The leading professional body, working with investigators to promote members and the profession.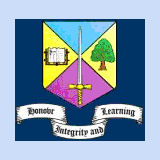 Institute of Professional Investigators (IPI)
The Institute was founded in 1976 and is now the largest organisation of its kind in the world, yet emphasis is on quality rather than quantity.